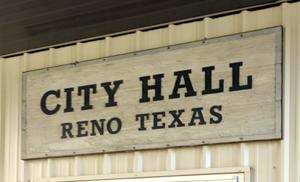 RENO — The City of Reno has rescheduled a handful of movie nights originally planned for the summer, which will now be spaced out from August to October.
Aug. 5, the city will show the Disney-Pixar musical, "Encanto." On Aug. 19, the city will show animated film, " Sing 2." On Sept. 2, the city will show, "Maleficent: Mistress of Evil." And on Oct. 21 there will be a showing of "Ghostbusters: Afterlife."
All showings will take place at Reno Kiwanis Park and are scheduled to begin at sundown. Concessions will be available for purchase.
At the Reno Parks and Trail Committee's Monday meeting, the board also began looking ahead to its upcoming seasonal events, such as its Monster Mash Trunk or Treat celebration.
"We have 15 trunk or treaters signed up, but we need at least 20 more," city secretary Tricia Smith said.
The board began planning the festivities to be included in the Monster Mash, and pitched ideas including a magician, mechanical bull, bounce houses, inflatables and face painting.
"We reserved a magician, and he will perform and make balloon animals," Smith said. "If y'all didn't see him before, when we had our magic forest he was great. I swear, I was just as fascinated as the kids."
The Halloween event will likely be held from noon to roughly 5 p.m., though the board didn't settle on a date, as they wanted to check to see what days the City of Paris had scheduled several of its events, such as Mannequin Night and the Pumpkin Festival, so as to avoid any conflicts.
"That's the problem, is that there's something going on just about every week during October," committee member Amanda Willows said. "That's why we used to do the haunted trail so early in the month."
The board was able to settle on dates for its Christmas tree lighting and Christmas in the Park celebration, however, with the two events to be held Nov. 18 and Dec. 11, respectively.
The Christmas tree lighting will take place at dark, and the Christmas celebration will be from noon to around 4 p.m.


#Reno #reschedules #movies #park #News